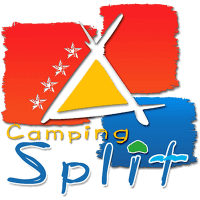 Privacy Policy
We respect your privacy: Camping Stobreč Split (Excelsus d.o.o), as a Data collector considers the protection & confidentiality of your data as very important.
Data privacy policy
Excelsus d.o.o, as a Data collector considers the protection and the confidentiality of your data as very important. We collect and use your personal data in accordance with the relevant provisions of General Data Protection Regulation (EU) 2016/679 and Croatian data protection law.
In this privacy policy, we would like to inform you that we are using your personal data strictly for the purpose for which they were collected. When your personal data is not necessary any more it will be permanently deleted.
Excelsus d.o.o. retains the right to change these terms of use.
Data collected through the web sites of Camping Stobreč Split
In purpose of obtaining an offer for accommodation in Camping Stobreč Split, subscribing to the Loyalty Program or making an eventual reservation, Excelsus d.o.o. is collecting and processing personal data based on your consent received by accepting these terms of use published on:
Your personal data collected through the reservation, contact form or blog contact form on the Campsite web page is: Name, Surname, Date of birth, State, E-mail, Contact number. Your e-mail address is obligatory field for sending inquiries. It is also recommended to enter the rest of data in order to better understand your requirements, answer your questions and preferences. If you decide to accept our offer and make reservation in Camping Stobreč Split it would be necessary to provide us with your name and surname.
If you decide to contact us via informative inquiry form or blog informative inquiry form, only your e-mail address is obligatory data in order to provide you with an answer.
For the purposes of applying for our Loyalty Program, the following data are collected: Name, Surname, Date of Birth, E-mail, Address, City, Country and Sex. All fields are mandatory and the collected data will be used exclusively for registration and membership in the Loyalty Program.
Collecting and processing personal data for Marketing activities:
Customer satisfaction Survey
In accordance with the legitimate interest during personal data processing Excelsus d.o.o. can use your e-mail address for the satisfaction questioning purposes. After leaving the Campsite, the users of services who have provided their e-mail address during the booking process can receive an e-mail where they will be able to leave feedback about their stay in the Camping Stobreč Split. E-mail also includes the possibility to give consent for further receipt of marketing materials of Camp Stobreč Split and further use of personal data for marketing purposes. If users do not give their consent they will no longer be contacted.
Your data will be used for our marketing activities only in case of your special consent and additional approval. Agreement for receiving our marketing materials and using your data for marketing activities you can give on the following sections of the website, more precisely clicking on the "I hereby confirm that I am giving consent to obtain marketing material. You can use my personal data for marketing purposes".
Excelsus d.o.o. uses a newsletter to inform you about news, special offers and to find out the satisfaction with the services of Camping Split Stobreč. You can unsubscribe from from receiving the newsletter at any time, as such newsletter contains information about unsubscribe procedure.
Data collected at the Camping Stobreč Split Reception
Personal data is also collected and processed on arrival at our Reception during check-in process. We must enter your personal data into a reception business program.
Entering personal data into a reception business program and sending them via E-system to the relevant Tourist Association, is company's Legal obligation and it is in accordance with the General Data Protection Regulation and with the Tourists Register Regulation.
Obligatory personal data for registration is: Personal document (Passport or ID card), Document number, Surname, Name, Sex, Residence information: State and City, State of Birth, Birth date and Nationality.
In case you do not provide us with your personal document and data during registration, your stay at Camping Stobreč Split is not possible.
Camping Stobreč Split User rights
You can request access to your personal data at any time and you also have the right to request the correction or deletion of your personal data as well as the right to withdraw your consent. You also have the right to request a restriction on personal data processing or to request that your data can be used only for one specific purpose in the future.
In order to accomplish one of the above mentioned rights, please email us your request: personal.data@campingsplit.com.
Questions and complaints
If you have any questions or complaints, you are welcome to contact us:
The competent supervisory agency for the protection of personal data in the Republic of Croatia is:
Collection and Use of Data
When you access websites, your internet browser automatically transmits data for technical reasons. The following data are stored separately from other data that you may have sent us: your date and time of access, your browser-type and version, the operating system you use, the URL of the website you have previously visited, the quantity of data transmitted. For technical reasons these data are stored and are not assigned to any identifiable person at any time.
Cookies
This website stores so-called "cookies" in order to be able to offer you a comprehensive range of functions and to make it easier to use our websites. "Cookies" are small files which are stored on your computer with the help of the internet browser. If you do not want to use "cookies", you can prevent "cookies" from being stored on your computer using the corresponding settings on your internet browser. Please note that this may restrict the functional capability and the range of functions of our offer.
Statistical Data
When this website is used, we collect statistical data which can be traced to you. We use it to improve our website.
Google Analytics Website Analytics
This website uses Google Analytics, a web analytics service provided by Google, Inc. ("Google"). Google Analytics uses "cookies", which are text files placed on your computer, to help the website analyze how users use the site. The information generated by the cookie about your use of the website will be transmitted to and stored by Google on servers in the United States.
Google will use this information on behalf of the operator of this website for the purpose of evaluating your use of the website, compiling reports on website activity for website operators and providing them other services relating to website activity and internet usage.
The IP-address, that your Browser conveys within the scope of Google Analytics, will not be associated with any other data held by Google. You may refuse the use of cookies by selecting the appropriate settings on your browser, however please note that if you do this you may not be able to use the full functionality of this website. You can also opt-out from being tracked by Google Analytics with effect for the future by downloading and installing Google Analytics Opt-out Browser Addon for your current web browser: tools.google.com/dlpage/gaoptout.
Google Tag Manager
This website uses Google Tag Manager. Google Tag Manager is a solution that allows marketed website tags to be managed using an interface. The Tag Manager tool itself (which implements the tags) is a cookie-less domain and does not register personal data. The tool causes other tags to be activated which may, for their part, register data under certain circumstances. Google Tag Manager does not access this information. If recording has been deactivated on domain or cookie level, this setting will remain in place for all tracking tags implemented with Google Tag Manager.