Advent in Split
Nov 26 2016 - Jan 7 2017
27. November. 2016 Split
Thinking of visiting Croatia during the fall or winter? Croatia has many enchanting places, but Split has always been different! We are inviting you to spend your winter holidays in our beautiful City of Split, where mild winter weather allows you to spend time outdoors discovering wonderful places.
You probably wonder what is so special about Split? During the holiday season City of Split becomes magical place with the perfect combination of fun, music and gastronomy offer. Split is known for its enchanting beauty and 1700 years old history, but Dalmatian people and their way of life make it so unique. Dalmatian's are known for their tasty and healthy Mediterranean cuisine, great wines, joyful and happy vibe that comes to life especially during the Christmas time when the whole town is full of life.
A FEW WORDS... about ADVENT in SPLIT
Nov 26 2016 - Jan 7 2017
For the past few years everyone lives all year long awaiting the famous "Split Christmas fair" that has become famous for the best parties on the Riva. "Christmas fair", a magical event where charming little stone houses reveal variety of all kind of home-made products, Christmas decorations and souvenirs, jewelry and of course various traditional food and drinks. People love to hang out on the Riva and enjoy drinks and holiday food from renowned "Split Advent stalls". The Riva and city squares become places full of entertainment and socializing for kids and grown ups. Feel the spirit of Christmas by taking a walk along 1700 years old city dressed in holiday decorations.
"Advent in Split" starts with the lighting of the first Advent Candle and is followed by rich entertainment programs on all city squares.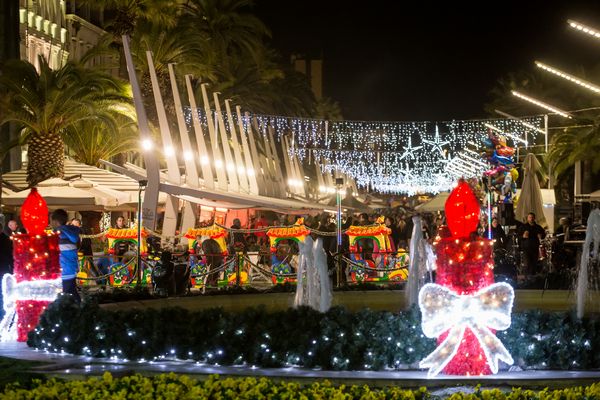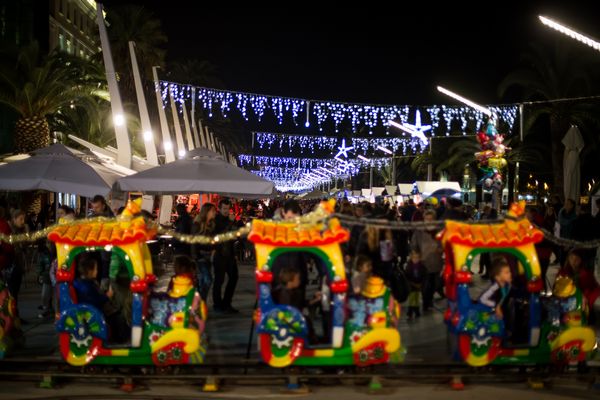 If you enjoy listening traditional Dalmatian music you shouldn't miss organized concert performances of acapella singers. Split will make your every evening and night hours special with live performance by famous bands and DJ's on Riva and city squares. Take a walk through the old town and listen to the church quires performing Christmas concerts.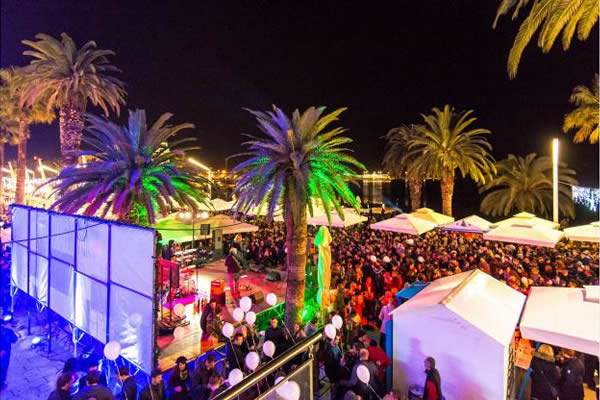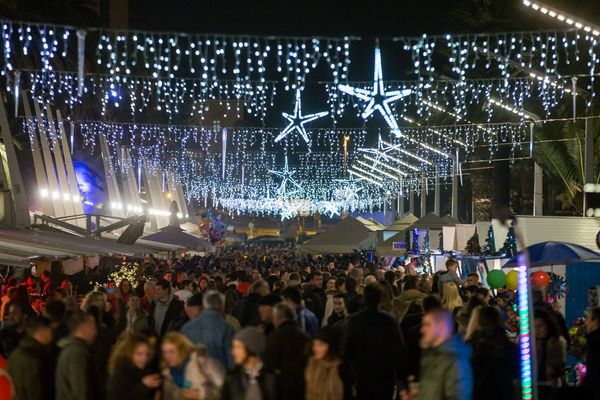 There is a known old famous saying: "The best way to discover a place is to meet the locals and enjoy their cuisine." You should find the time to enjoy traditional Dalmatian food on your every walk or night out. It's a must do... No excuses :) For some, the best part of the "Advent in Split" is the unique event "Gastro Advent" that is celebrating its sixth anniversary. Did you ever taste Advent wreaths made out of traditional Mediterranean ingredients? If not, be sure to try one. The guests of the "Gastro Advent" come from all around the world, promoting their customs and delicacies in numerous Split restaurants. During the "Gastro Advent", many restaurants offer a special selection of Advent dishes at popular prices, from specially cooked cod, through Frankfurt style ribs with sauerkraut and Hungarian goulash, to the Advent duck with red cabbage and potato dumplings. Treat yourself and taste our delicious traditional Dalmatian cuisine or enjoy delicacies from all around the world.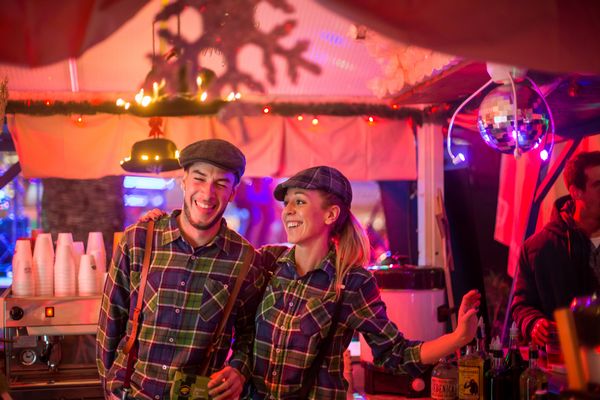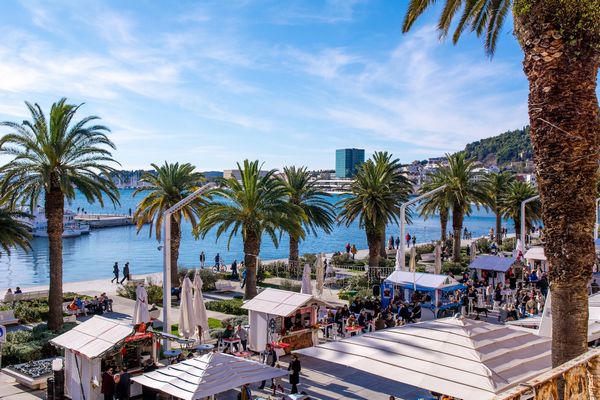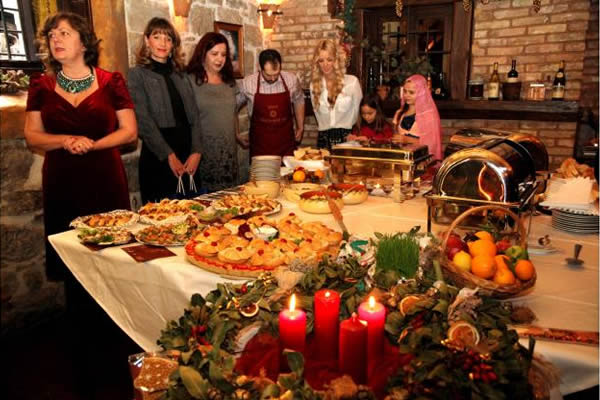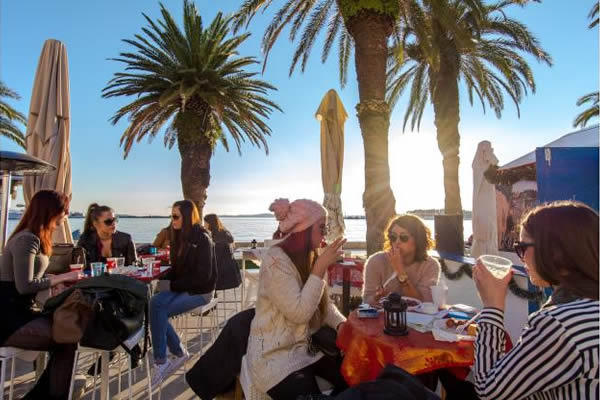 There is one more thing you shouldn't miss during the "Advent in Split". "Advent on Pjaca" is held on the city main square which is central place of 1700 year old Diocletian's palace. Discover the tradition of Croatian regions through their rich and unique gastronomic offer. Music programme is held in front of the Old City Hall. Don't worry, if you are a art and culture enthusiasts, The Croatian National Theatre has prepared rich programme with the traditional Christmas and New Year's concerts as the main events. Did you ever watch traditional dances performed on ice? The Cultural artistic societies will dance for you the traditional Split dances on ice.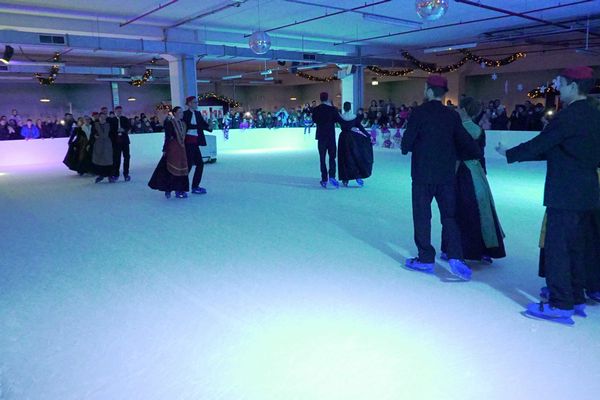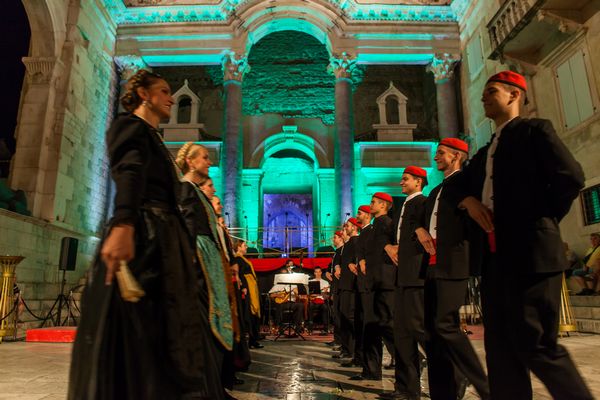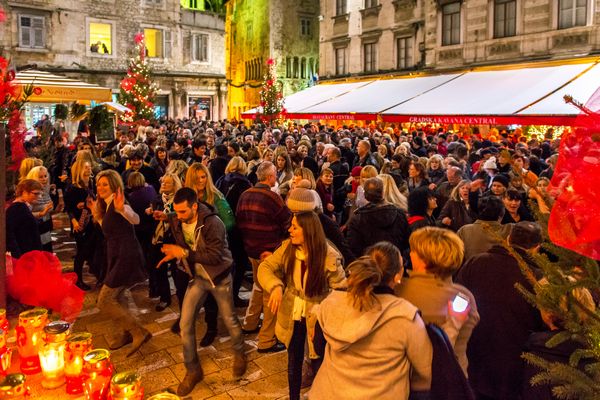 NEW YEAR... in Split
Celebrate the New Year on the streets of Split with a spectacular firework and music program that will last whole night! Children will celebrate their traditional New Year's Eve on Riva promenade at noon. Rich children's entertainment program will be completed with children's choir performing well known Christmas carols.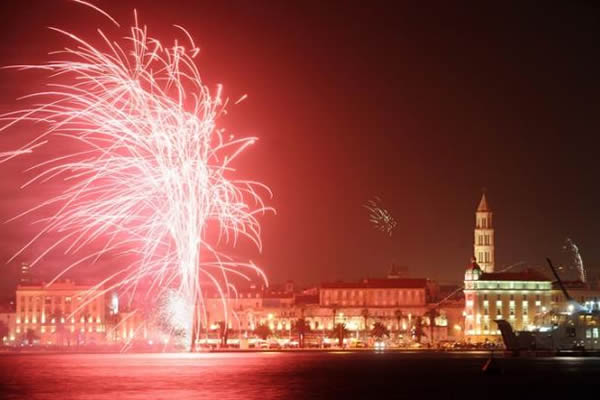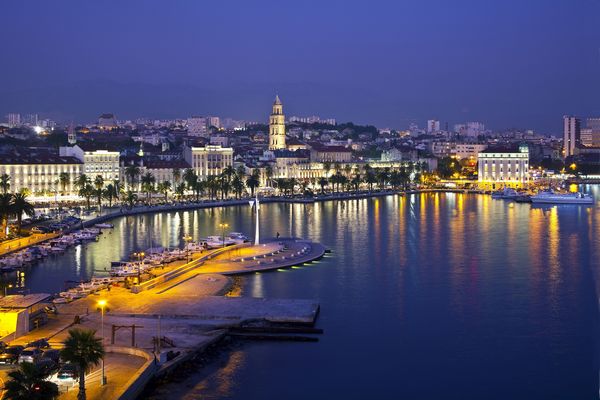 DON'T MISS... attractions in SPLIT
This is the best time to discover TOP 5 attractions you must see in Split. All of these attractions are open through the whole year and in this time of year there are no crowds. Split is known for more than 2700 sunny hour per year, so take your camera and have great fun discovering Split and making unforgettable memories.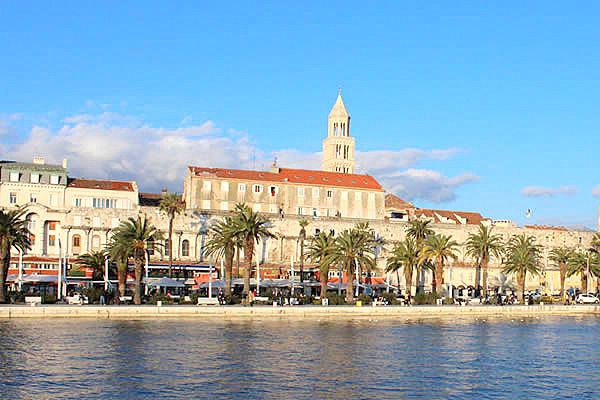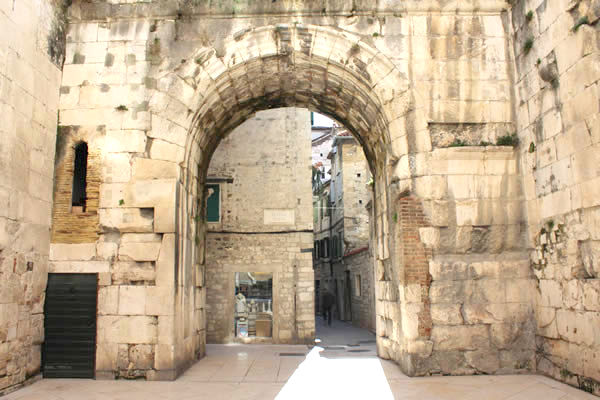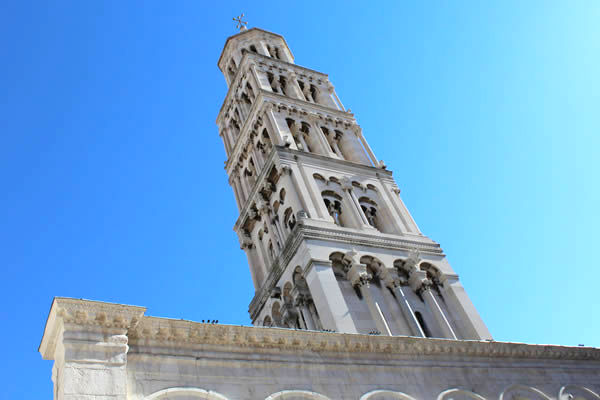 DISCOVER SPLIT... by bike :)
Discover our beautiful city under the Marjan hill on a completely different way. This is the best time to enjoy biking in Split as there are no crowds and it is not hot as in the summer. If you love untouched nature, take a bike and explore the unique Forest Park Marjan, the beauty that you wouldn't see otherwise. Psst... Marjan hill has some of the most amazing views...
IS 7=5 AND 4=3? Yes, with our special offer...
For the holiday season in Split we have prepared special offer for our Mobile homes: 7=5 & 4=3. For more information's please open following link SPECIAL OFFER for AUTUMN - WINTER CAMPING ADVENTURE in Split.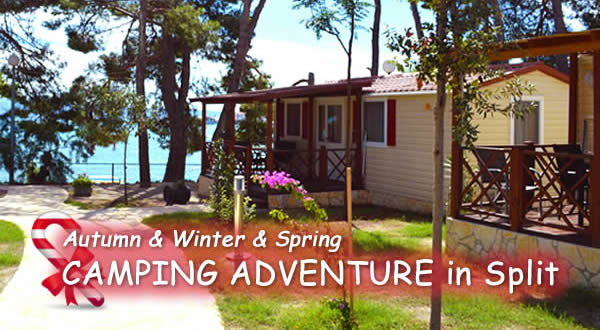 For all of you who are planning to arrive with your camping cars and caravans, our places near the sea are waiting for you with the special price of 113kn/12€ for two persons, if you are staying for minimum three days.
OUR CAMPSITE... during the ADVENT time
Here are some magic photos from our camp site a few days ago. Visit us and enjoy the morning magic and drink coffee while watching the sea. And yes :), there are many lovely and peaceful days like this during the Advent time. Book your mobile home and meet our little squirrel friends. When they start to fool around, they make everyone happy :)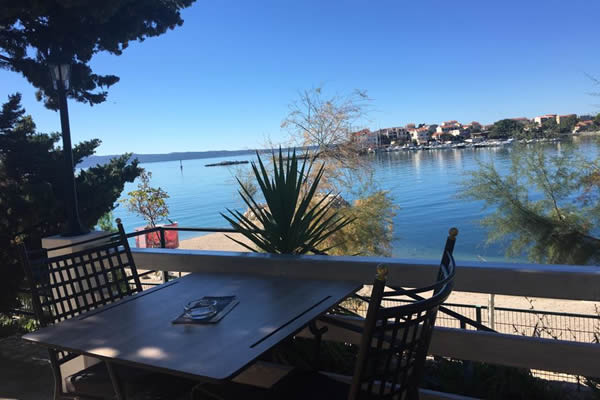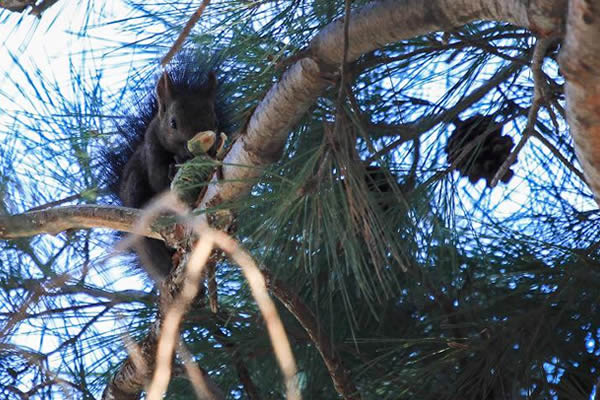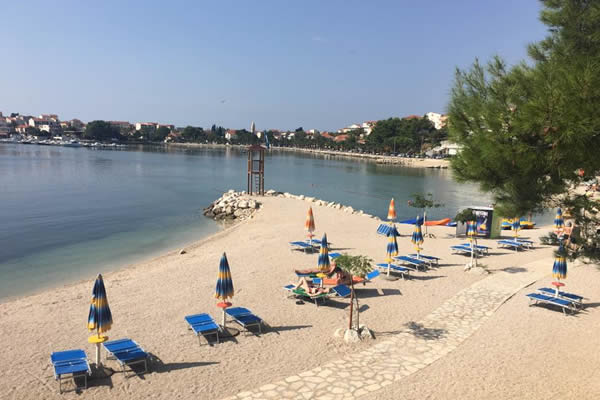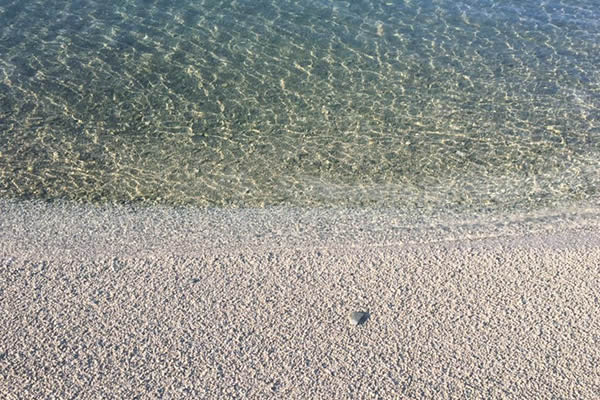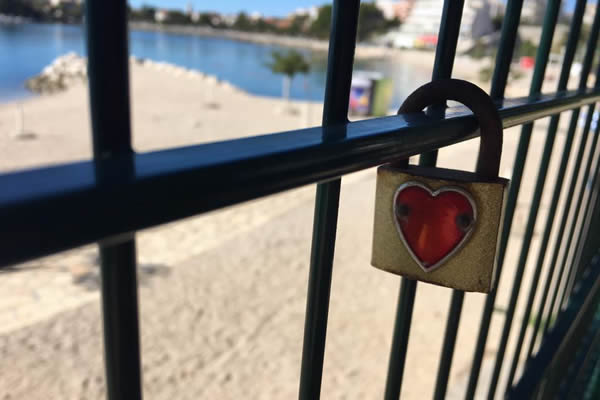 Visit our charming camp site and feel the warmth of Split and the winter holiday season. We are expecting you at our Camp site and we wish you happy holidays no matter where you will be spending them :)
Have a nice time during the Advent season!
Photo and Video by: Tourist Board of Split