Easter customs in Croatia
How Croatians Celebrate Easter?
17. May. 2019 Camping news
How Croatians Celebrate Easter?
Easter is the holiest day of the year in Croatia and there are different ceremonies and Easter customs in each part of the country. We will write about customs in Dalmatia :)
Easter observances begin on Palm Sunday and continue throughout Holy Week. Outdoor Processions are taking place every night.
Seting the fire, called Krijes
In the smaller towns of Dalmatia villagers build huge bonfires known as Krijes. Locals gather around the Krijes, it brings hope, and warmth. Fire that illuminates the darkness, scatters fears and attracts people around it is the symbol of the "Risen One".
Palm Sunday
Since palms are scarce in Croatia, olive or rosemary branches are an acceptable substitute. The branches are taken to a church to be blessed. After the blessing they are hung in some parts of the house.
In some Dalmatian regions, there is a habit of morning face washing with water enriched with petals of different flowers which are plucked in the field or in front of the houses.
Easter Eggs Are Symbol of Life
At the end of Easter week, brightly painted eggs are given as gifts. In Croatia they are called "pisanice or Easter eggs". There are many traditional techniques of egg decoration. The most popular ones are made with the leaves, flowers and the wax. There are all made with organic natural colors and they are usually painted with a cycle, spinach, red cabbage, curcuma, blueberries, parsley, coffee ...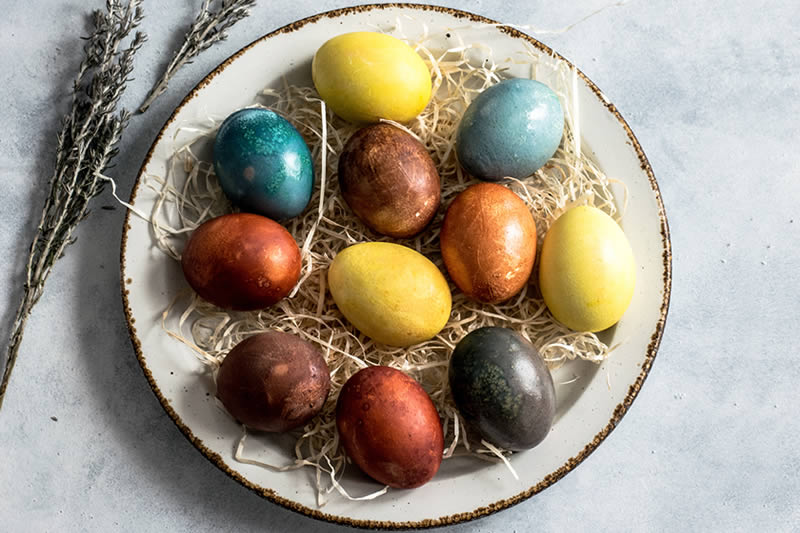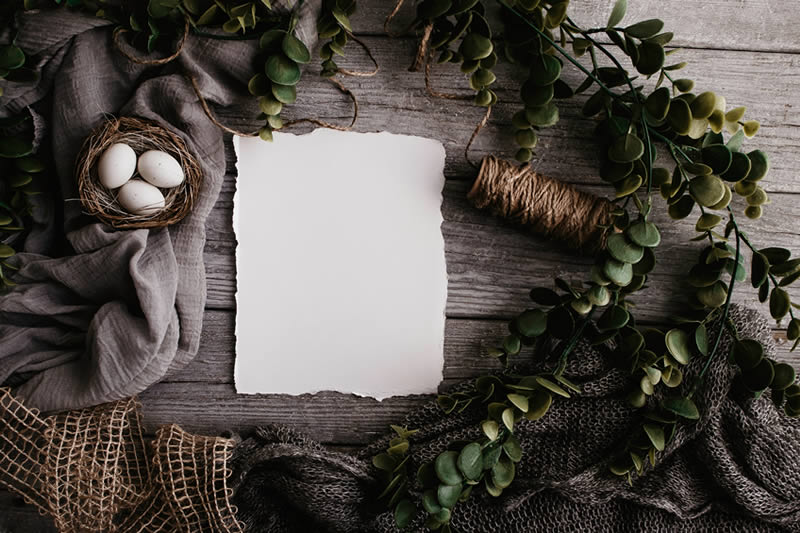 Traditional Game on Easter Day – Egg "fight"
On Easter day, a traditional game is played in which at least two people choose eggs and hold them vertically while one person lightly taps the end of the other egg with their end, to see whose will crack. Anyone whose egg cracks must choose another and then tap the other person's egg, and they continue until all the eggs have been used and cracked but the last one. Whoever holds the strongest egg at the end and whose has not been cracked wins.
Easter Breakfast
The faithful attend a late night Mass that finishes after midnight.
Baskets with the food are blessed and eaten for breakfast on Easter morning. Traditional Easter breakfast food is called Sirnica, round shaped sweet "bread-cake" which has sign of the cross into it.
Enjoy your Easter holidays... warm your heart... share peace and joy with your family! If you will be in Croatia hope you will enjoy in our Easter traditions :)